This week the Narrative Lectionary hones in on the story of God's Ten Words (or Ten Commandments) for the newly forming Israelite people. The story takes us back to the foot of a mountain in search of God. Back to a mountain where Moses has stood before. Back to a mountain Moses has climbed many times before. Back to a place Moses has met God before. Back to the holy ground where God first called him by name, "Moses, Moses."
The biblical writers use two names for this mountain, some call it Horeb while others call it Sinai and of course, we readers, scholars and storytellers don't all agree about the whereabouts of this mountain or whether there are one or two, or whether it is a geographical location or a mystical one. But what I love about this story and about this man Moses is how raw and deeply human he is.
How many times have you returned to a holy place hoping to find God again? 
I have. I have walked the holy halls of old schools decades after I sat in their classrooms and I have sat quietly in the empty sanctuary where I was once sung too and baptized even though I am a stranger to the community who worships there now. I have returned to the sites of hard conversations and promises made, listening for the lingering hope and stirring passion that made them sacred. I have walked the same roads and trails hoping to encounter the holy in the beauty and wonder of creation just as I have before. I have revisited the prayers and poems that have consecrated the brokenness and the beauty my life has born. And I return each sunday for worship in a space made holy by it's gracious people and sacred by God's willingness to show up and break open our hearts again and again.
Our Call To Worship this week at Friendship (see below) honors the way in which we return to what we know is sacred… the holy places in our lives – the geographic and the mystical – in order to rekindle, to listen, to learn and to experience God again and again.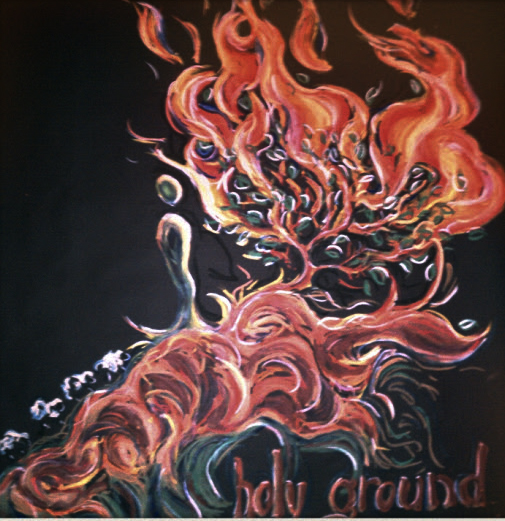 Approaching God On Holy Ground
We have returned with Moses,
to the foot of the mountain
where we've seen you before O God.
Once again we will remove our shoes
and stand on this sacred ground.
We are looking for your word,
your promise,
your protection.
Reveal yourself to us again,
like you did on that ancient day
to the one who dared to answer,
"Here I am".
Here we are, O God,
Curious
Hopeful
Attentive
Afraid
Listening
Ready
Open
Joyful
Surprised
Hungry
for your presence.
(619)