Rip into our world once again, O God, and give us the good sense to be absolutely overwhelmed with joy at your proclamation,
 "This is my child, this is my beloved, this is my greatest pleasure."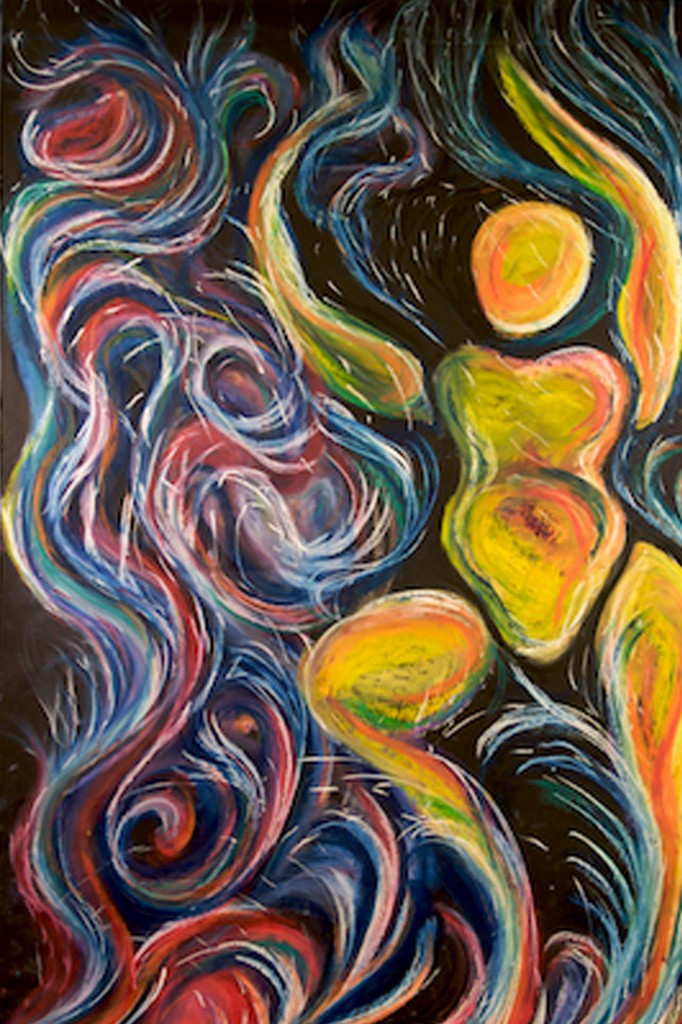 You know what I'm afraid of?
That in the midst of trying to name and attend to all the pain the Church has inflicted on folks over the centuries in the name of God, I'm afraid that sometimes I preach and paint an image of God that is so gentle, so simple, so easy on the eyes, and the ears, and the heart, that it is stripped of it's power to comfort, let alone transform our starving souls.
On the day of Jesus' baptism, nothing is simple. Nothing is easy. God rips into the world of human experience. God tears the sky and comes crashing through space and time to make an extraordinary claim.
Rather than a disembodied experience this baptismal moment is one of super-embodiment – it's a sensory overloading, heart-stopping, genesis of life moment.
I wonder if Jesus' whole life flashes through his mind's eye as he is dunked beneath the surface of the Jordan. Not just his embodied life but his life that began at the beginning – when all of creation first burst forth. Beginning with that first infinite breath of God and on and on through his own life, death and resurrection. And ours.
I wonder, if just for a moment our physical reality, the one in which we rely because we can see it with our eyes, didn't collapse in and expand back out as he came up out of the Jordan gasping for breath.
Here's where we tell the truth about ourselves:
You call us to dive into your holy water with abandon O God,
To be caught up in the current of your love
And to be buoyed by your grace.
But your holy water scares us O God,
We worry it will overwhelm us,
We lose our footing and fall beneath the surface,
Pulled under by our fear and self-loathing.
We are lost. Any peace we might know is drowned out by
Anger
Hatred
Distrust
And Disbelief.
[silence is kept]
God Blesses & Forgive Us
Trouble the holy water in which we swim, O God.
Do not let its placidness lull us into complacency,
send your wild and holy spirit to agitate the quiet waters of our apathy.
Enliven the tide of justice,
stir our passion and nourish our resilience,
so that when we rise from your holy water
and step back onto the banks of our lives
we know our names our
Forgiven
Claimed
Beloved
and Sent.
(616)